May is the month of mental health awareness to bring this issue more into the focus.
Nearly 450 million people worldwide are currently living with a mental illness and suffer from anxiety, depression or psychosomatic complaints. The rapidly increasing need for help and treatment possibilities presently shapes the most important trend in the field of dietary supplements.
Our selection of health ingredients support mood and mental health, improve memory performance and contribute to an increase in concentration.
Engage with us for mental health and incorporate our innovative ingredients into your portfolio to support mood and mental health!
---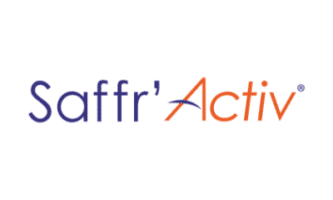 Saffron extract – Standardized to > 3% crocin and > 2% safranal (organic quality available)
Quickly noticeable effects without side effects at low dosage (30mg/d)
100% purity – Gentle extraction preserves the important bioactive substances (Drycare technology®️)
Saffr'activ®️ promotes emotional balance and improves sleep (patent pending)
---

Methylcobalamin – bioactive form of vitamin B12
Patented, environmentally friendly and European production according to GMP standards
MecobalActive® is ideal for promoting cognitive functions and supporting neurophysical activities
---
Natural, microencapsulated caffeine powder derived from the green coffee bean in Brazil
Microencapsulation provides a prolongation of the caffeine effect and reduces the bitter taste
Target areas: Improvement of concentration, increase of alertness & reduction of mental fatigue
---
Centellory® is a natural extract from Centella asiatica, also known as tiger grass or gotu kola
Double standardization – 20% triterpenoids as well as 10% polyphenolic compounds- ensures best efficiency
Target areas: Development and maintenance of memory, improvement of attention and balance & enhancement of cognitive abilities
---
Higher omega-3 concentration and environmentally friendly alternative to krill oil
A total of 250mg DHA,100mg phosphatidylcholine and 50µg astaxanthin in just one small vegan capsule
Innovative formulation designed to specifically target brain health
---
Further ingredients: 
ASHWAGANDHA
VITAMIN B6, B12 & NIACIN
ST. JOHN'S WORT HERB EXTRACT
GINGKO
GINSENG
BRAHMI (BACOPA MONNIERI)